Kitchen & Bathroom Remodeling
Kitchen Cabinets
Kitchen remodeling is one of the most common home projects most people are to do to increase the beauty of their home and it adds one of the best equitable projects you can do to increase your home's value. At Springbrook Cabinetry we offer the options that fit your needs and lifestyle and the freedom to design how you please. We know that there is no standard kitchen size, so we create custom kitchen cabinet sizes at no extra charge.
Springbrook Cabinetry is a custom cabinet maker who specializes in kitchen cabinets and kitchen remodeling. Custom kitchen cabinets are affordable and you can get exactly what you want, not just some standard cabinet that is sold at home improvement stores. We will work with you on designing the kitchen cabinets that will make your kitchen remodel perfect.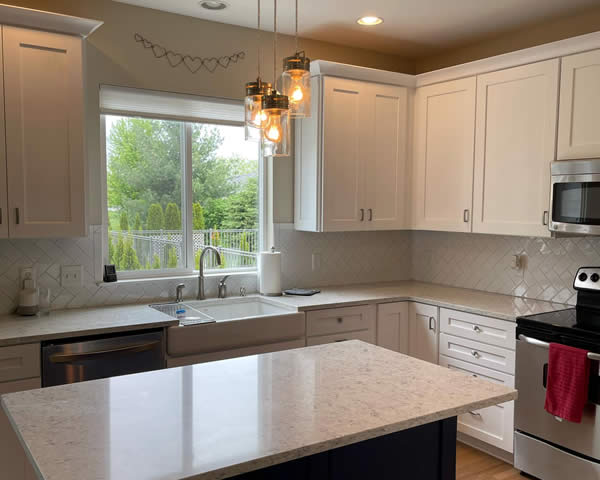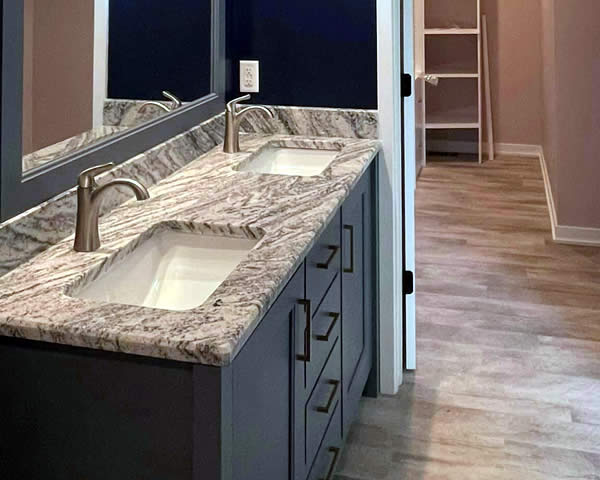 Bathroom Remodeling
When you have a bathroom remodeling project, custom bathroom cabinets are a very vital and important part. Bathrooms are not always large and you need an experienced expert like Springbrook Cabinetry to design and create cabinets that give you the best functionality and beauty you expect.
Springbrook Cabinetry is a bathroom cabinet maker who specializes in bathroom cabinets and bathroom remodeling. Our bathroom cabinets and vanities are all handcrafted custom pieces that will make you proud to show. With our experienced cabinet makers we will ensure your bathroom cabinets make your bathroom remodel perfect.
Don't just call anyone, call Springbrook Cabinetry so our cabinet shop can custom design and build your bathroom cabinets no matter what type of wood or type of stain you are wanting.